Invest in Manufactured Homes in the Sunshine State with Sunshine Home Sales
Are you looking to purchase a home for the first time? Downsize to a smaller space? Or live a more economically, environmentally, and minimalistic lifestyle?
We want to help you discover your ideal home in your ideal community. Our team is equipped with the knowledge, tools, and selection of manufactured homes to make this happen while also providing superior customer service. 
When you purchase a home with Sunshine State Homes Sales, we include the American Home Shield – ShieldEssential home warranty plan. 
Damage to carport, roof and shed!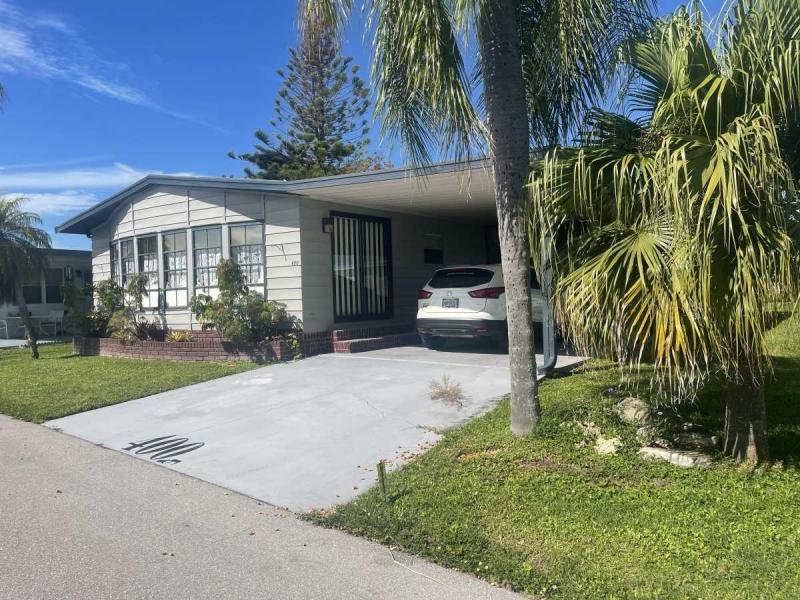 Storm damage special! We have lower the price because it needs roof work and a new carport and shed. No damage inside. It has a huge front porch with window deco & has a painted plywood floor! Home had newer floors/subfloors & has 3/4 inch plywood installed about 4 years ago! The roof was resealed 3 years ago and has secure tie downs under the carport! AC is 9 years old and in good working order. It was just serviced in August and they replaced the relay board and cleaned all the vents! The shed off of the lanai has the washer/dryer hookup with lots of storage space. Spacious living room and dinning room with built in hutch. Bedrooms are good size and bathrooms. Kitchen is spacious and comes with all appliances! Solid home at a great price and low lot rent!
Storage Shed
Gutters
Central Air
Walk in Closet
Laundry Room
Pantry
Garbage Disposal
Refrigerator
Microwave
Oven
Dishwasher
Dryer
Estimate your monthly mortgage payments with our easy-to-use loan calculator. You can compare using various loan terms, interest rates, and down payment and loan amounts.
Enter Loan Information:
Your monthly payment:
$